Access your account (Shopify) or follow the prompt, "Forgot password". Your account includes your profile, order history, and subscriptions from our eCommerce records. If you're just trying to access your subscription information (Recharge App), you can log in to your account and click "Manage Subscriptions" or skip to #2. As an FYI "Orders" will contain order history information, payment status, and fulfillment status.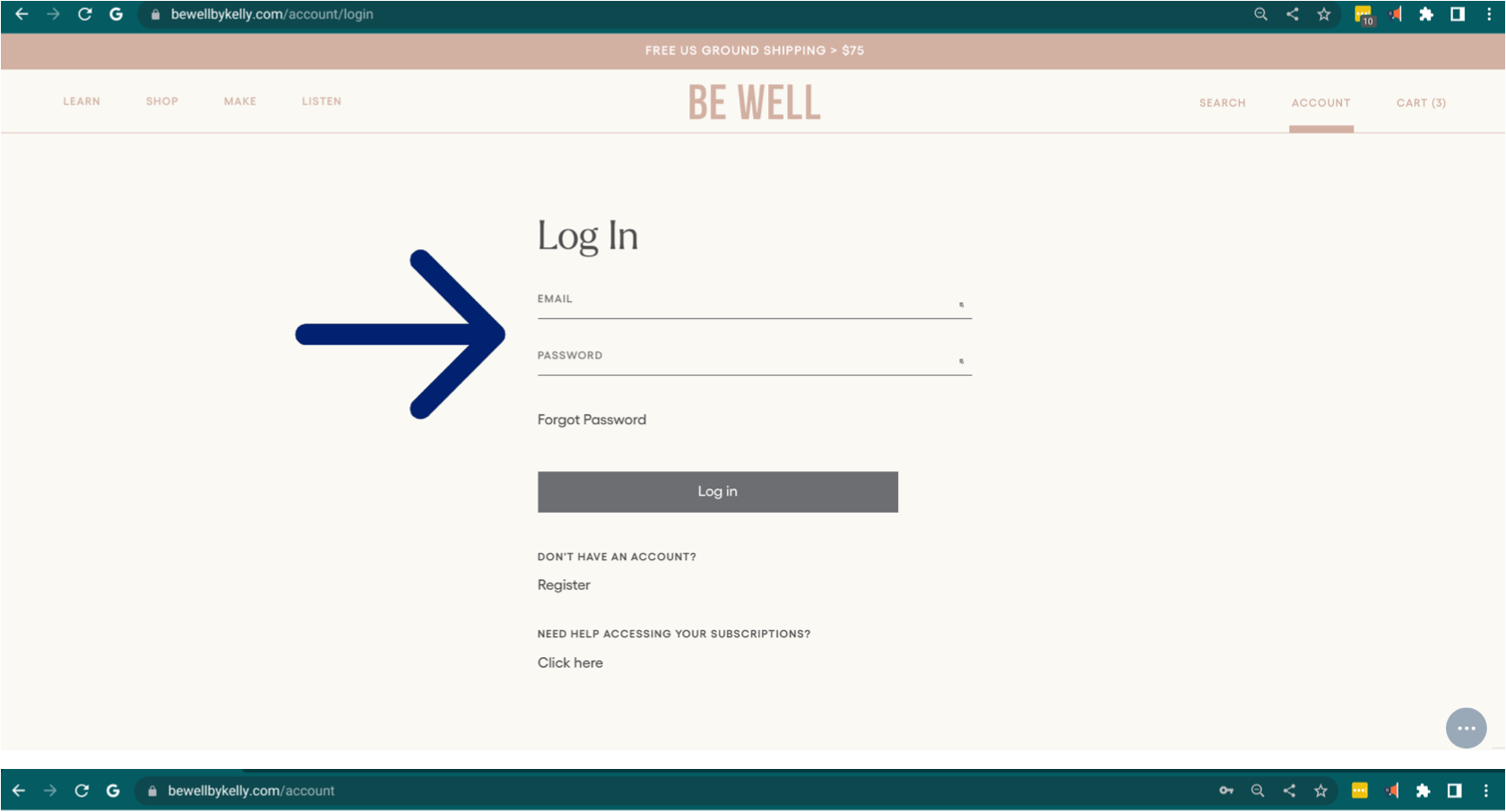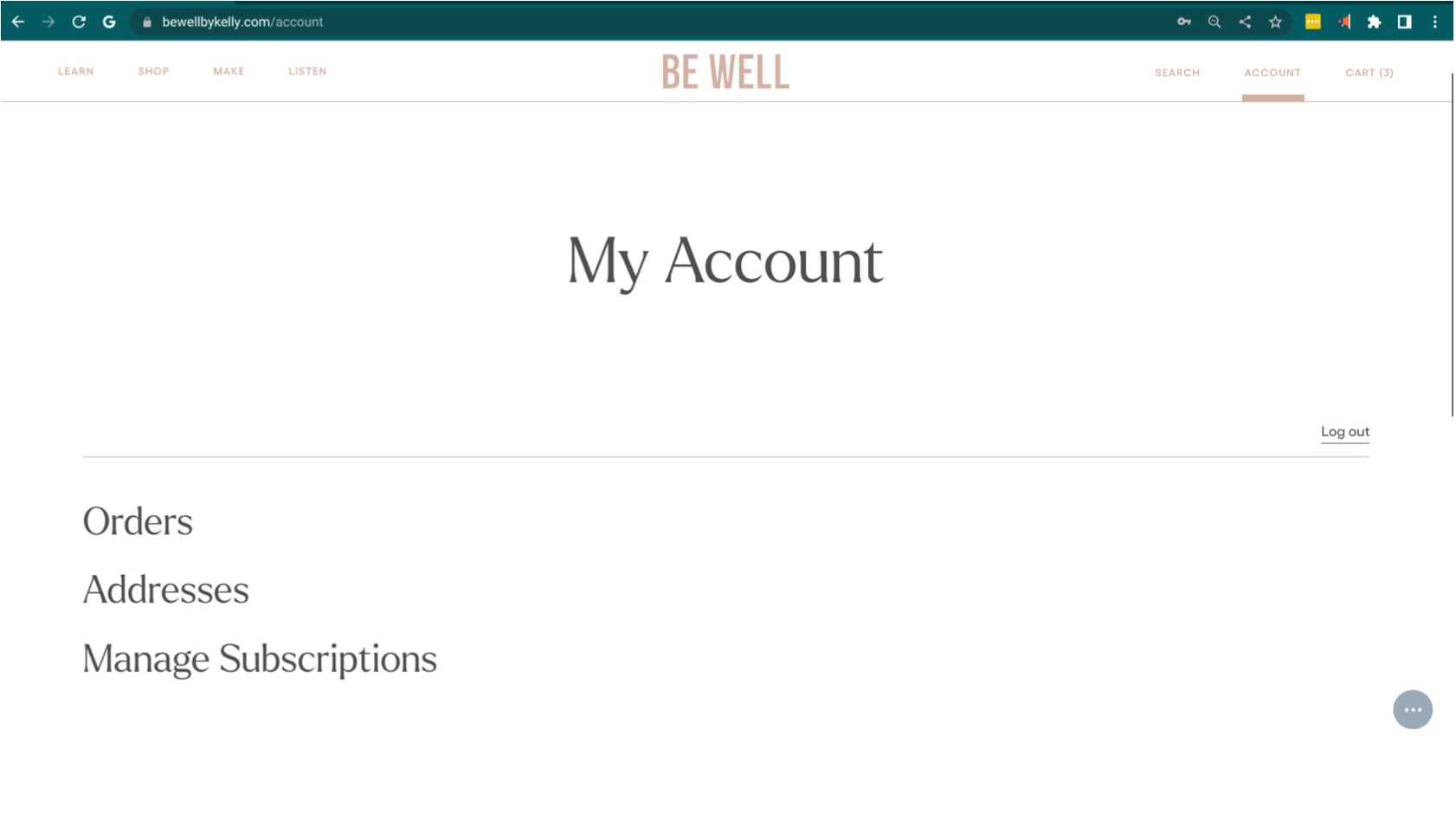 To simply access your subscriptions and not your broader Shopify eCommerce customer profile, follow the prompts "NEED HELP ACCESSING YOUR SUBSCRIPTIONS?" and "Click here."
Once in your subscriptions, you should be able to edit products, shipping address, and payment methods. You should also be able to skip upcoming orders and see order history.